Improve your daily life. Discover exploitable ideas and products. Turn what you know into a source of abundance in your life.. 
Go from Knowledge to Abundance in your Life through Action!

Start benefiting from the advice, methods, technics and good plans reserved for our subscribers...

What use is your knowledge, know-how or interpersonal skills to you if they don't help you improve your condition?
The secret of those who succeed lies in their ability to move from idea to action. To make things happen, you have to act. It is by taking action that you will get results and improve. Don't procrastinate (don't put off until tomorrow what you can do now). Take massive action!
Fill in the form below to start receiving our offers and opportunities : Entrepreneurship & Digital Marketing ; Business & Money Online ; Well-Being, Health, Beauty ; Personal Development ; Personal Finance, Real Estate, Investment ; Technological Innovations, DIY, Housing works ; Information Technology ; All Knowledges.
Our white paper offered as a gift:
"First Steps Towards My Abundance"
Why don't your knowledge, experience, skills... have a really positive impact on your life?   
How do some people manage to value their talents, discoveries, experiences, potential while others get bogged down in difficulties? 
You will understand the relationship between knowledge and abundance...
and you'll experience it in your life. 
How do you deal with abundance in this blog ?
Abundance
= Personal growth 
You will discover ideas and solutions to live better every day, to "feel better", to be more efficient, to perform better, etc.
Abundance
= Financial prosperity
You'll find ideas, tips and tricks for earning money, generating passive income, investing your money, etc.
Abundance
= Make your dreams come true
You will benefit from advice, ideas and good plans to achieve and succeed in the concrete projects of your life (spend or invest wisely!). 
 Our conviction: abundance is achieved through the acquisition of knowledge, know-how and interpersonal skills. 
In the course of our publications, as a subscriber of our blog, you will learn... 
to discover, acquire and master tools and levers for : 
Improve your inner well-being and efficiency in order to positively impact your personal and professional life.  
Generate additional or supplementary income passively alongside your current activity.
Live the life of your dreams (develop a lucrative and remunerative activity, realize your projects, travel, spend more time with your family).
Your success depends only on you and your will.
In the age of the Internet, the exploitation of the relationship between knowledge and abundance is within everyone's reach:
Those who possess monetisable knowledge can now transform it into a source of abundance.
Those who do not have this knowledge can acquire it.

Each one of us possesses knowledge that can be transformed into a source of abundance.
Each one of us can gain the knowledge that leads to abundance.

This blog will help you access the right information and opportunities...
It will be up to you to seize them according to your interests.  
In short, the "Knowledge & Abundance" concept can be summed up in 3 axes: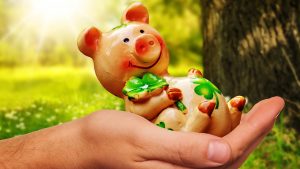 Knowledge to improve one's financial condition (by learning how to earn money through the internet).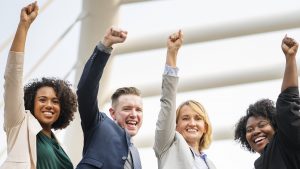 Knowledge to improve one's daily life (in particular thanks to technological innovations).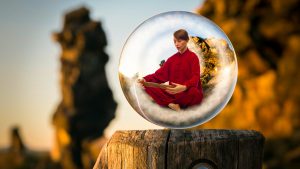 Knowledge to improve one's well-being (through personal development and alternative methods)