Business : believe in yourself !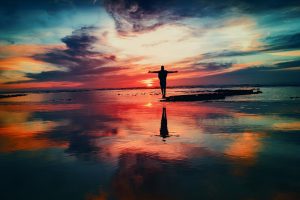 Getting involved in business, in "business", may seem natural or even harmless to you. You want to improve your life, your material condition or to realize your dreams. But for those around you, your family, your colleagues at work or your boss, the perception can be very different.  And your ambition may trigger negative feelings in some people. Don't be surprised if some people make fun of your project or try to discourage you. These reactions are predictable and should not affect you.
PEOPLE DON'T LIKE TO BE OUT OF THEIR COMFORT ZONE.
Entrepreneurship is a matter of mindset.
It can never be said enough: BELIEVE IN YOU and believe in yourself first. What you have and what you are is your potential. It is up to you to transform them into a treasure to envision the life of your dreams!
BELIEVE IN YOURSELF, means working on yourself to maintain and develop your self-esteem and self-confidence.  You must have the assurance and faith that you are the artisan of your mission on earth.
The realization of your mission requires dynamics. Action is the engine that transforms an abstract idea into a concrete realization.  If you decide to embark on the realization of your projects, TAKE ACTION MASSIVELY! Without action, your projects will remain dreams, utopias.
To remind you that EVERYTHING IS YOU, here is a prayer written by Napoleon Hill:
"Lord, I ask not for more favours but for more wisdom to enable me to make better use of the favours you granted me at birth and to control my mind and direct it towards the goals I have chosen".
IF YOU DO NOT WORK TOWARDS THE REALIZATION OF YOUR DREAMS, YOU WILL ALWAYS FIND A PERSON, PHYSICAL OR MORAL, WHO WILL HIRE YOU TO HELP HIM TO REALIZE HIS DREAMS.